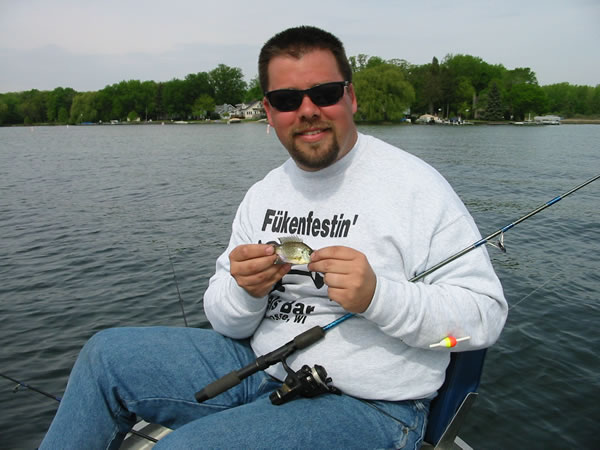 Can this fish be any smaller? Well, fishing is still fun, no matter what the size of the catch
(or lack thereof).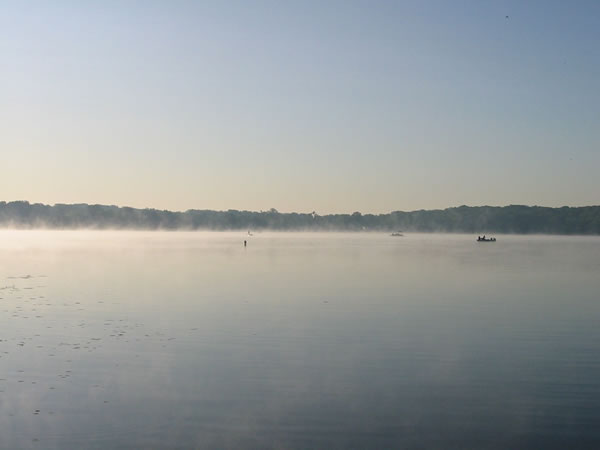 A little morning fog on a local Kenosha lake.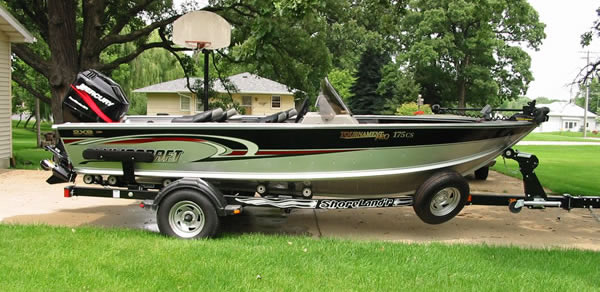 My new boat, a 2003 18' Alumacraft Tournament Pro 175CS with Mercury 115 EFI four stroke.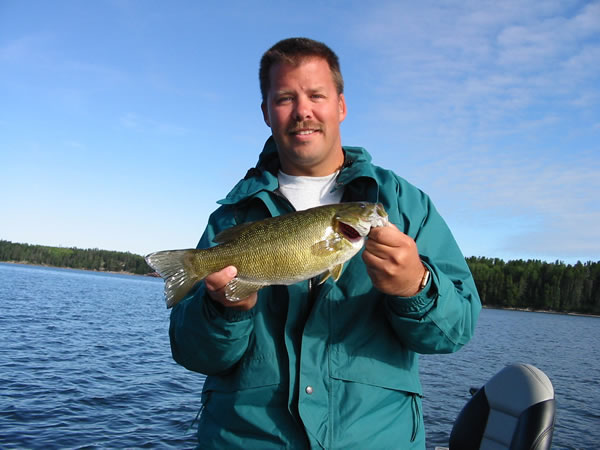 A very nice size smallmouth bass on Eagle Lake, Ontario Canada.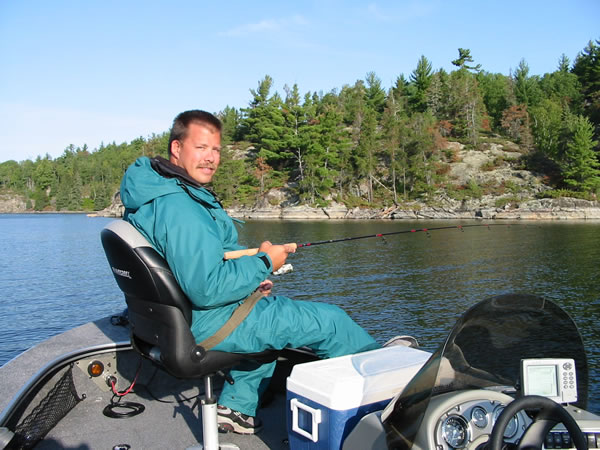 A beautiful fishing spot on Eagle Lake, Ontario.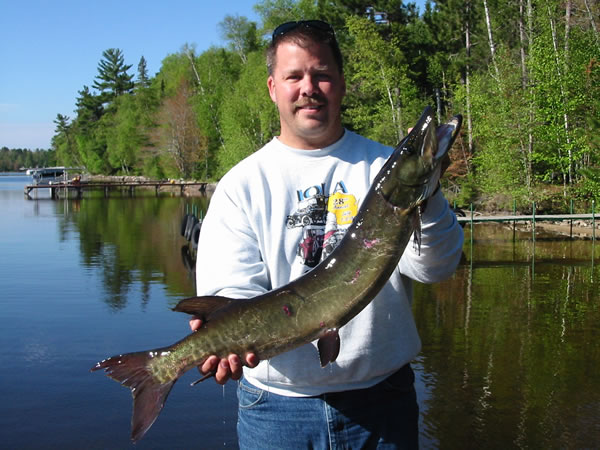 A 38" Musky I caught on an ultralight with 4 pound test line and no leader. I was jigging for walleye (see next picture). Caught on Sevenmile Lake near Eagle River, WI.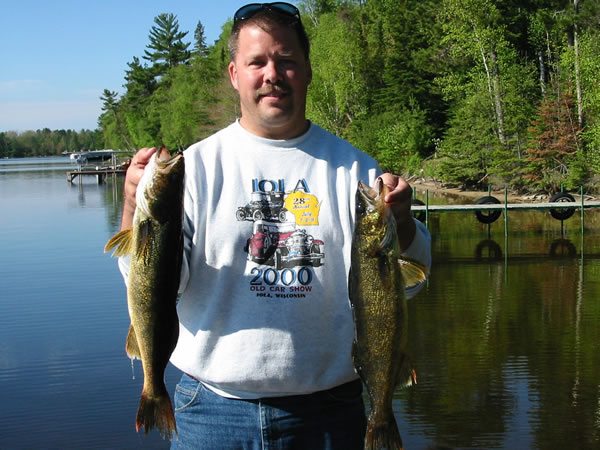 Some nice walleye caught fishing at my brother's cottage on Sevenmile Lake, near Eagle River, WI.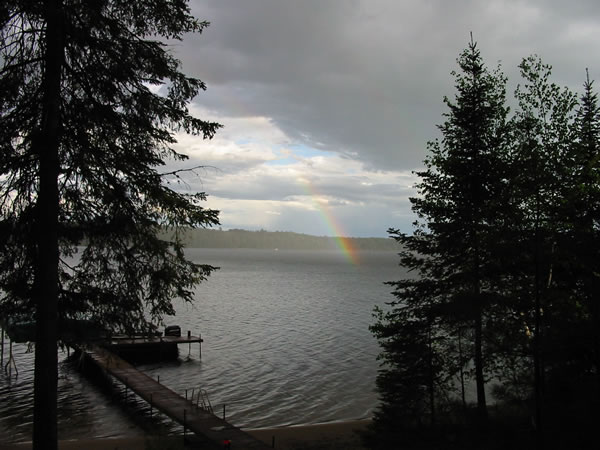 There's fish at the end of this rainbow. Sevenmile Lake, WI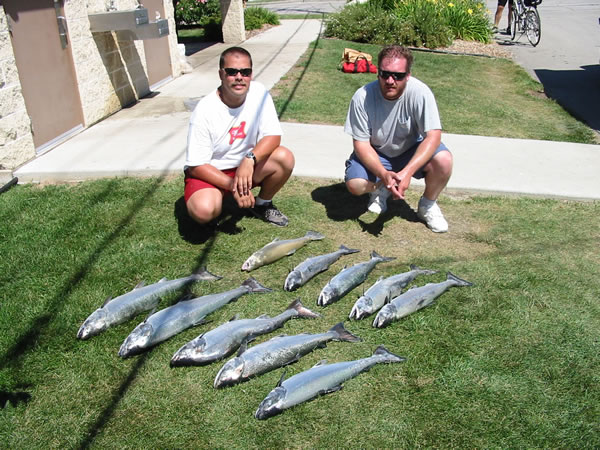 A nice catch of salmon from Lake Michigan with my fishing buddy Tim.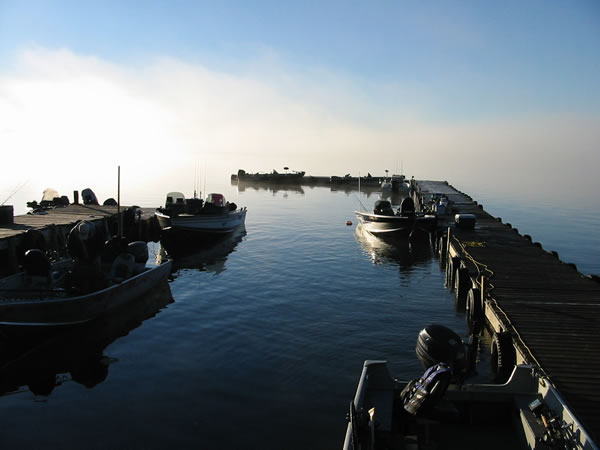 All the boats ready to go on a foggy morning on Eagle Lake, Ontario.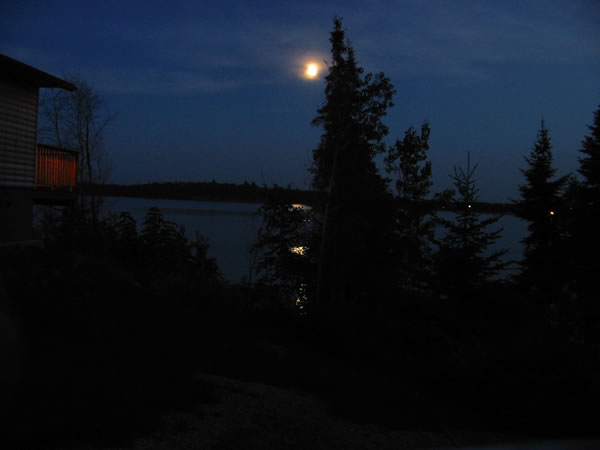 Moonrise finishes up a long fishing day in Ontario
Home | Contest Scores | DX Stats | Station Description | Antennas
Fishing | Flying | Ham Radio | Harley | Mustang | Scuba | Travel