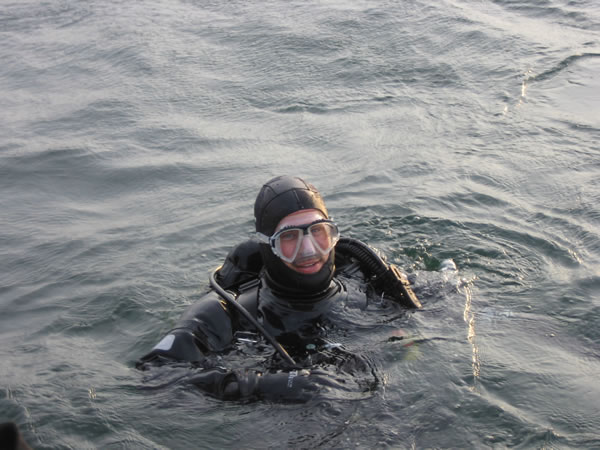 Me getting ready to submerge in Geneva Lake, WI.
Due to living in chilly Wisconsin, I dive with a drysuit. Typical temperatures below 30' at Lake Michigan is 40-45°F, inland lakes around 50's to 60's.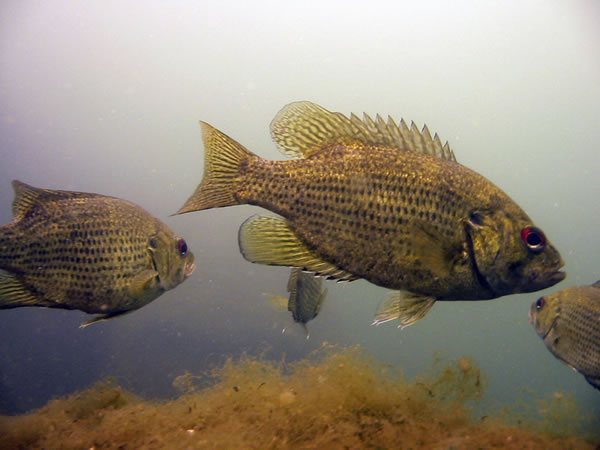 Some Rock Bass in Devil's Lake, WI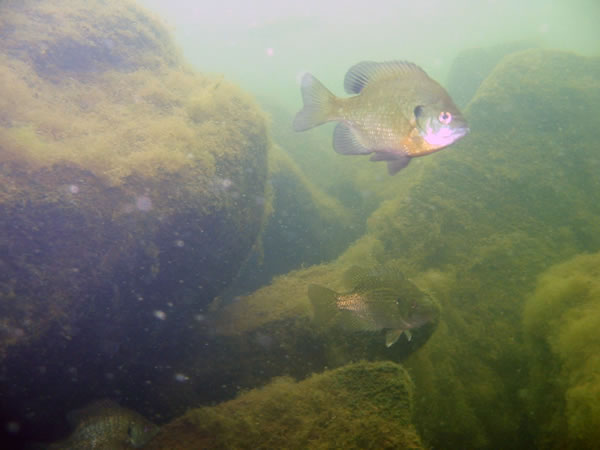 Bluegill in Devil's Lake, WI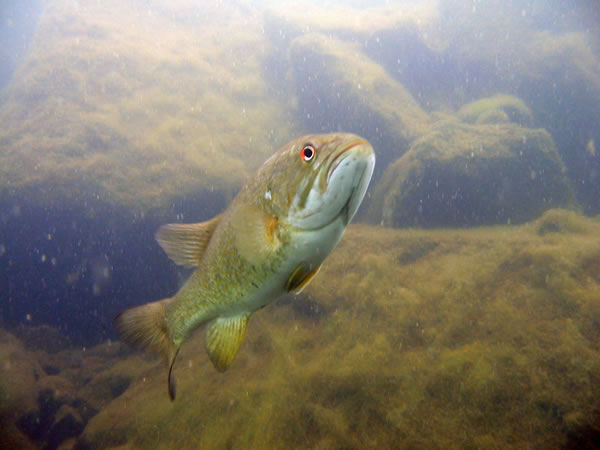 Bass in Devil's Lake, WI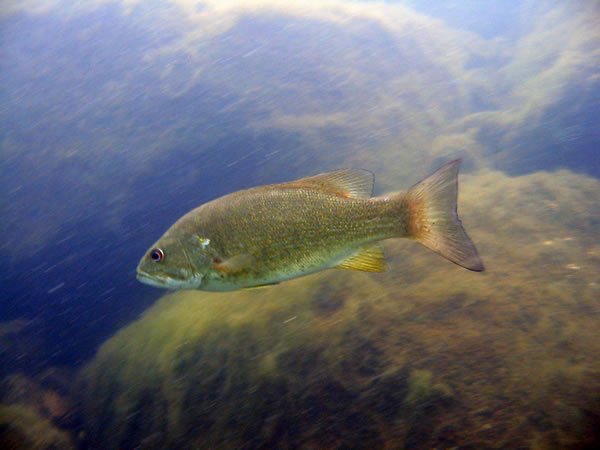 Bass in Devil's Lake, WI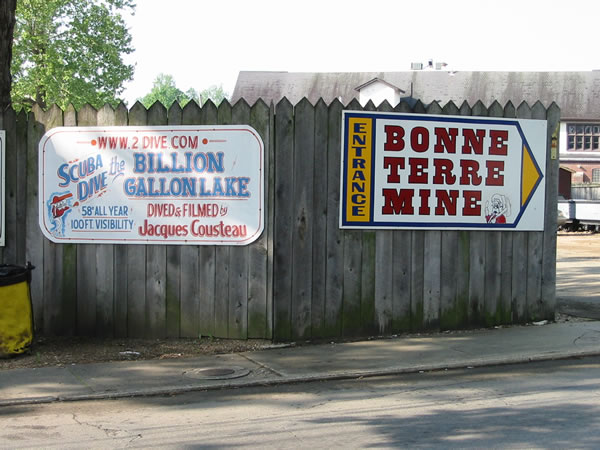 The entrance to the Bonne Terre Mine, about 1 hour South of St. Louis, MO.
It's an abandoned lead mine (yes, underground) that has filled with water.
Due to the rock walls, floor and ceiling, as well as no wind or currents, visibility
is always awesome and water temp is always about 58°F year round,
making the mine a popular place in the winter for us upper Midwesterners.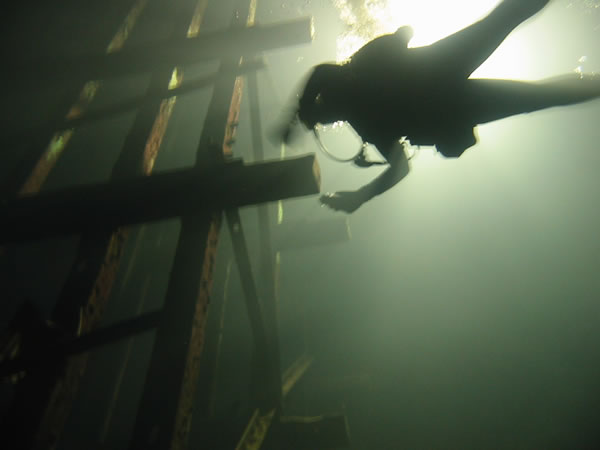 An elevator shaft structure with a diver checking it out.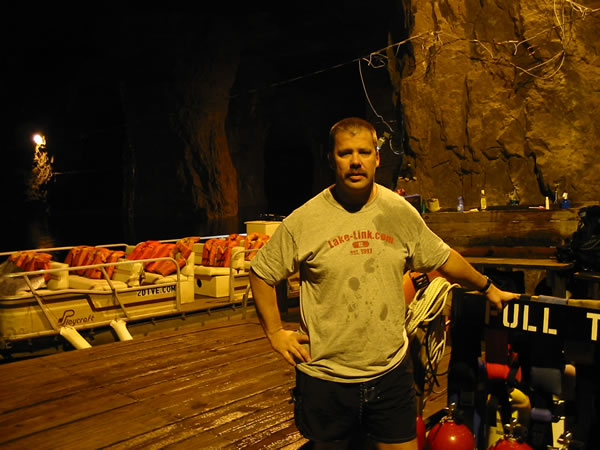 That's me in the dive staging area. There's also a pontoon boat down here
for boat tours. Highly recommended if you're in the area.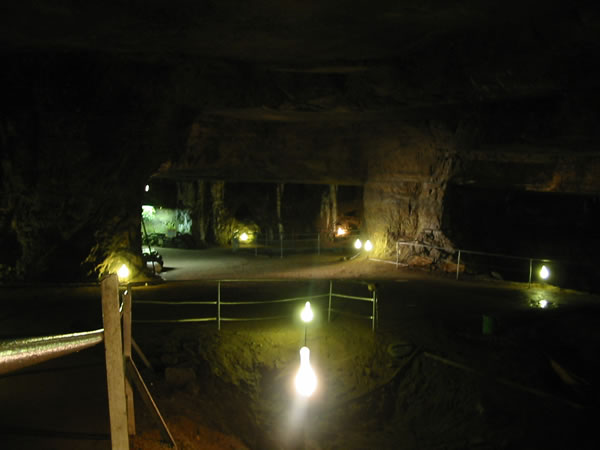 There are miles and miles of walking paths (and miles and miles of underwater
"paths"). This is the walk down to the dive platform.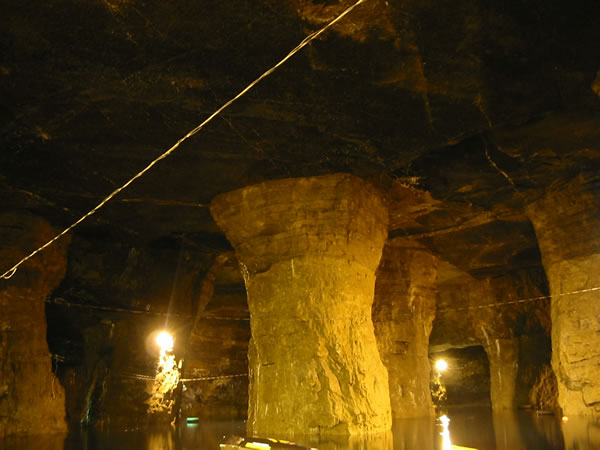 The mine is very well lit and beautiful.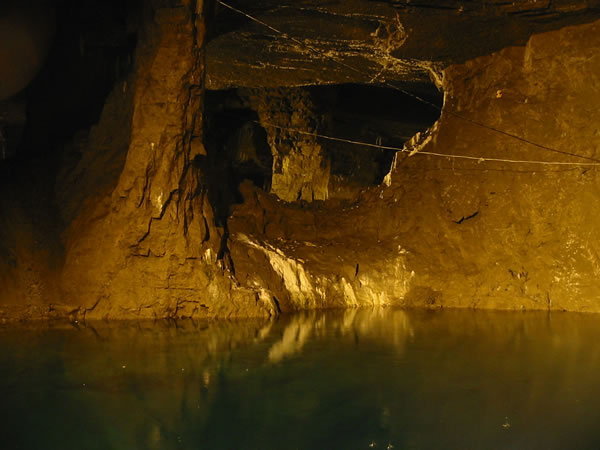 Mineral deposits, dripping out from above. The mine is constantly
"raining" from the ceiling.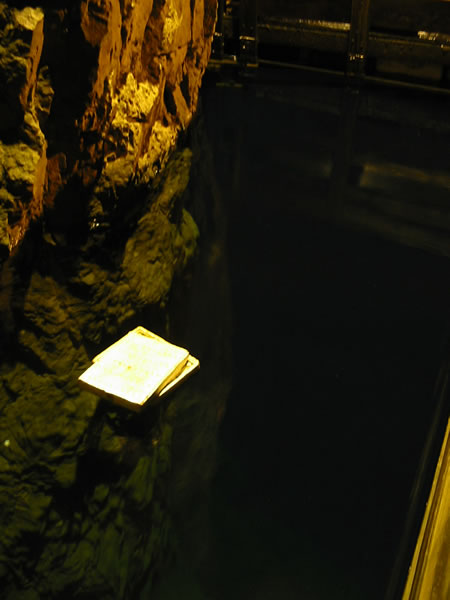 This is amazing. This is styrofoam floating in the water. The waterline is actually well off to the left of the styrofoam. The water clarity is so good that the rock you see at the bottom edge of the photo is actually about 30' below water. Ten feet away from the rock walking path and onto the dive platform, the rock is like a cliff, dropping straight down to over 130' deep.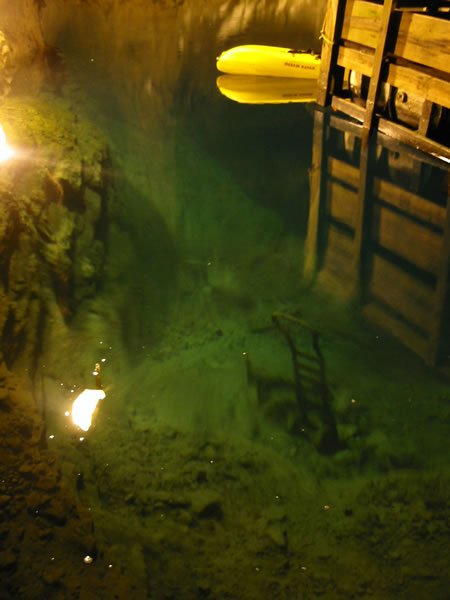 Here again you can see the water clarity. You can see the yellow kayak and its reflection. Eveything below that is the bottom, under water. There is no dry land in this photo, only rock beneath the surface.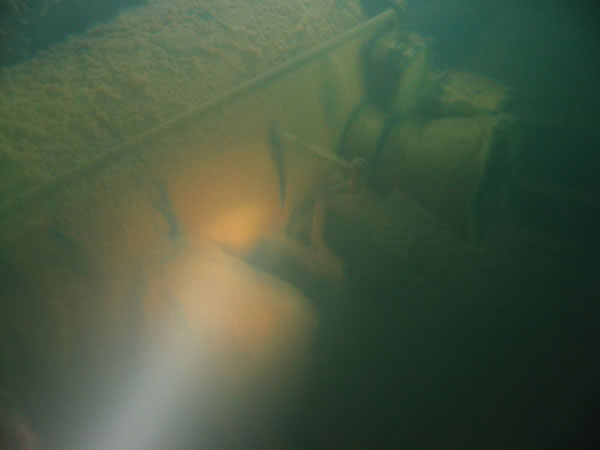 This is the locomotive that's sunk in 90' of water on "Trail 10".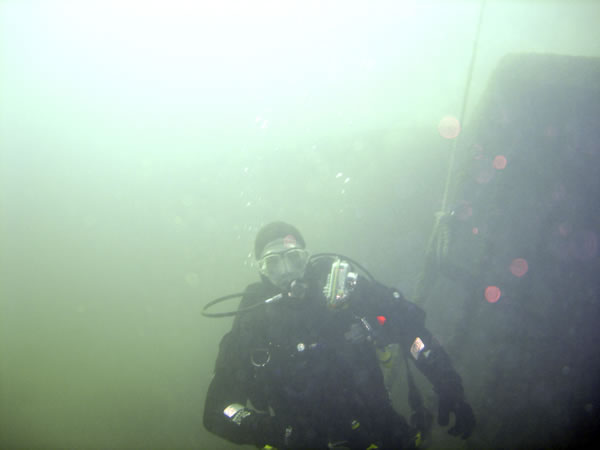 This is me decending onto the Prins Willem shipwreck in Milwaukee, WI.
It's a beautiful 258' long steel wreck which sunk in 1954 in 86' of water,
about 5 miles off of downtown Milwaukee.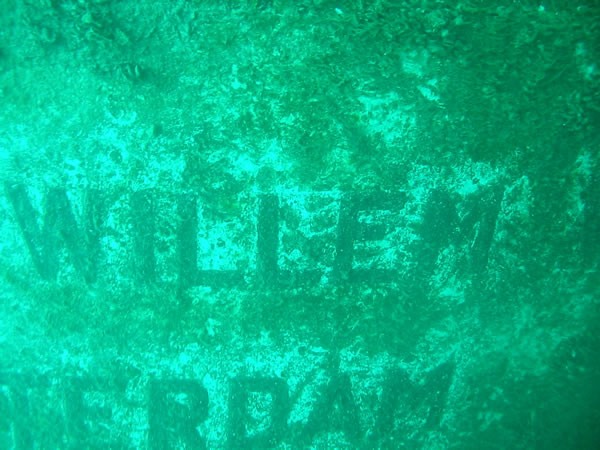 The Prins Willem stern.