| | |
| --- | --- |
| Trinidad and Tobago | |
I had the pleasure of spending a week on the island of Tobago in March 2004. Trinidad and Tobago are the furthest South Caribbean islands, with Trinidad at 10° N and Tobago at 11° N latitude. Tobago is more suited to the tourist (and much safer than Trinidad), but by no means is it touristy. It's definitely not a place I'd take my wife, as there aren't any tourist traps and the only thing to do is relax, sunbathe and scuba dive. The island is 26 miles long and 6 miles wide. It seems to be much more popular with European (mostly German) tourists than with the Americans. I was constantly being mistaken as German. (Nein!)
It was here in Tobago that I became scuba certified. I loved it so much and had nothing better to do on the island, I continued and became advanced certified. Since I was just starting in scuba, I didn't yet own an underwater camera, so no cool underwater photos here.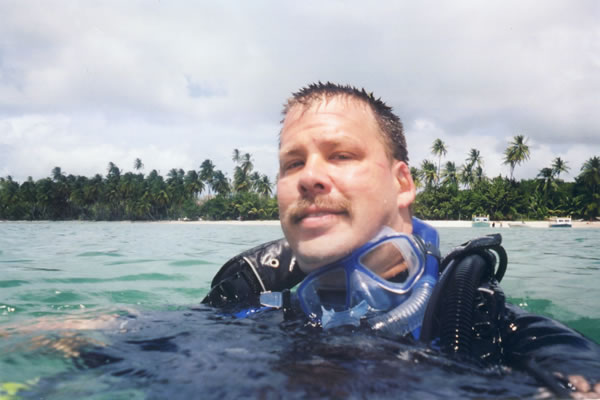 Freshly scuba certified!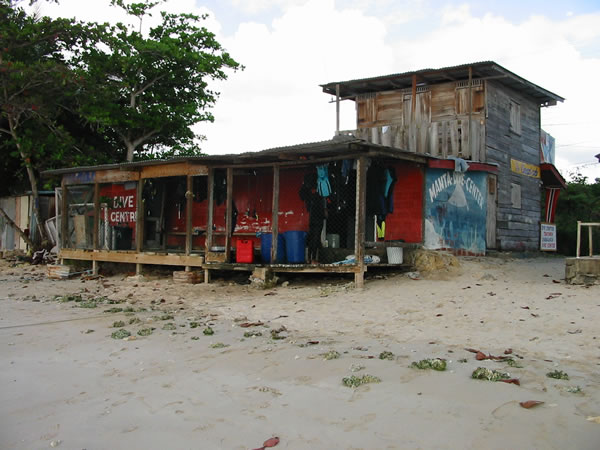 This was the dive shop where I got scuba certified, Manta Dive Center.
This is not a joke...this is really their place of business.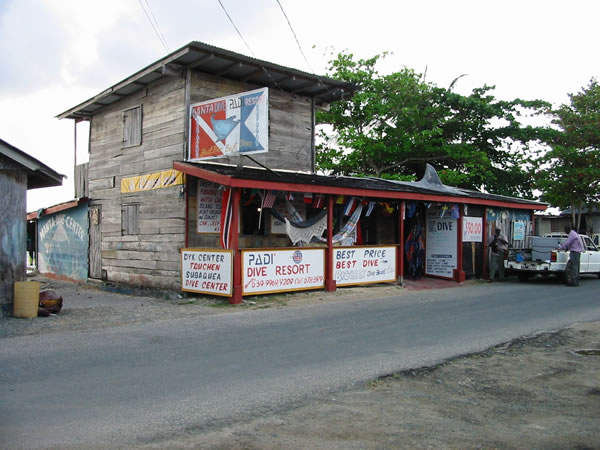 Here's the view of the dive shop from the front. One of the divemasters lived above the shop, in a 10' x 10' room where the inside looked the same as the outside.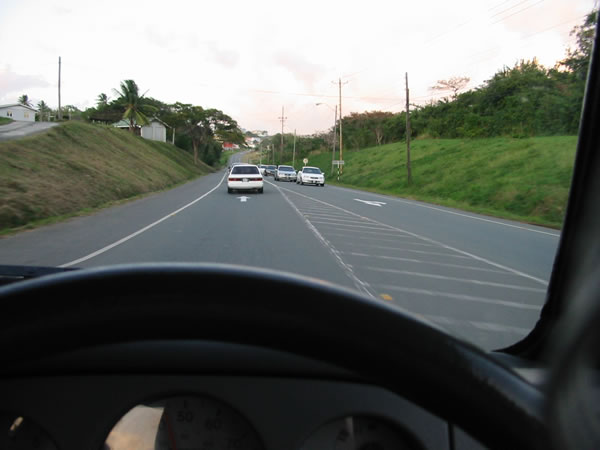 Previously, I've only been somewhere (Anguilla island) once where they drive on the left side of the road, but I let someone else do the driving. Here on Tobago, I did lots of driving.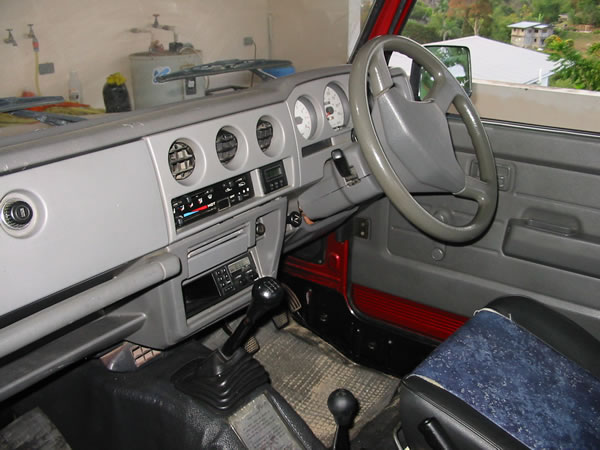 Driving on the left side of the road is one thing, but driving on the "wrong" side of the car is another. To top it off, it was stick shift, so I had to shift with the wrong hand too. Fortunately, the clutch and accelerator pedals were normal.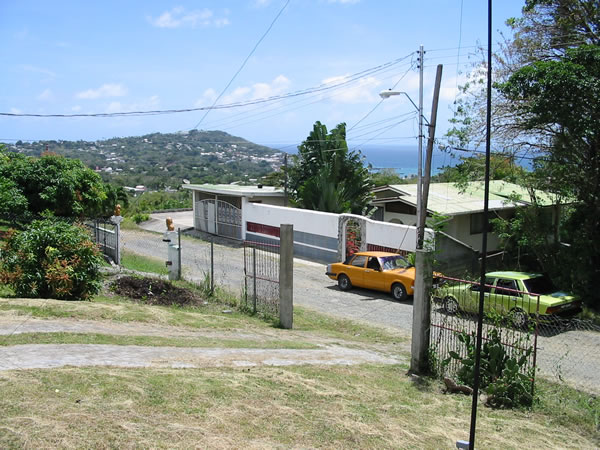 I rented an entire house for myself (left the wife at home...again, and 6 months pregnant). This was the view from the porch.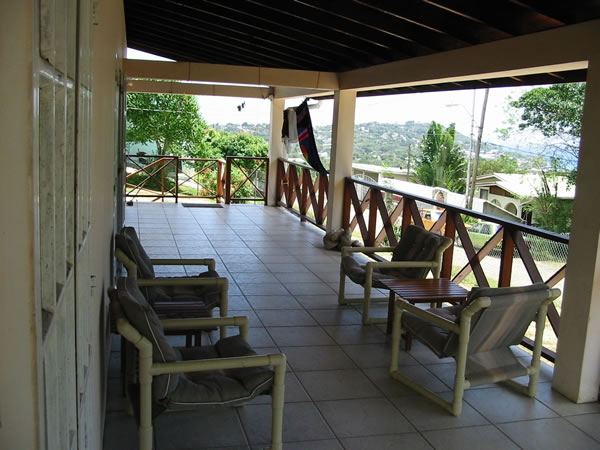 I enjoyed many hours relaxing on this porch and sipping Carib beer.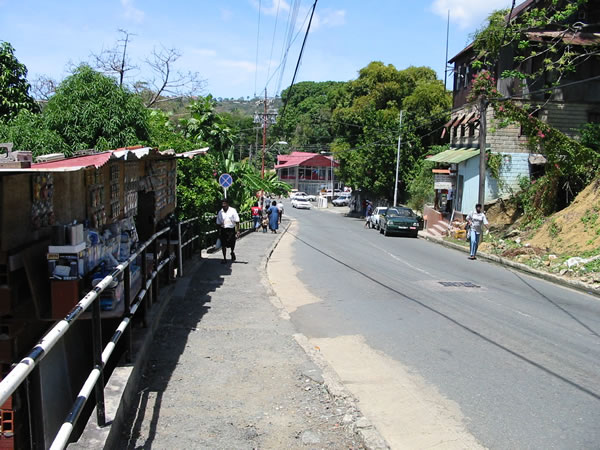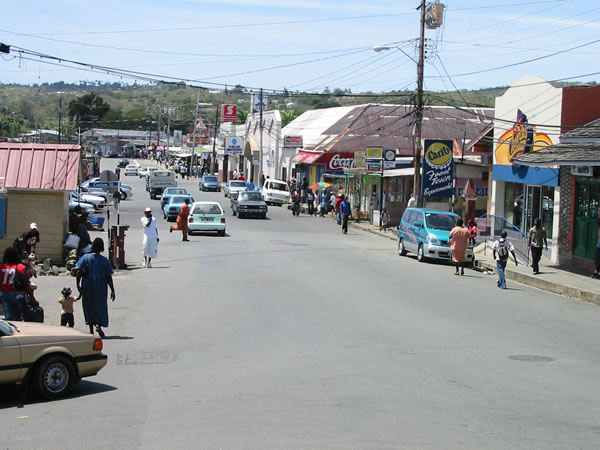 The capital city of Scarborough.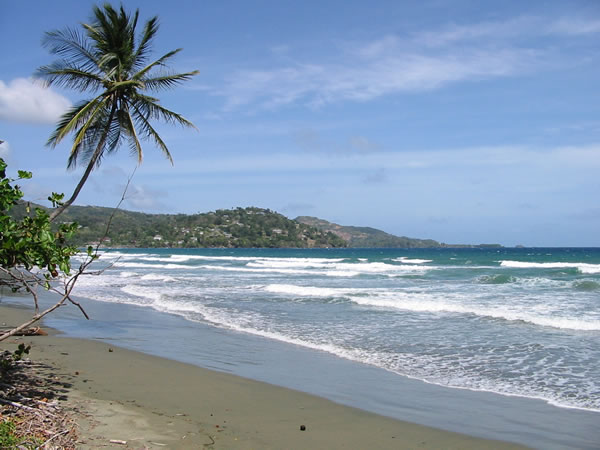 A view from a drive to the opposite end of the island where Speyside is.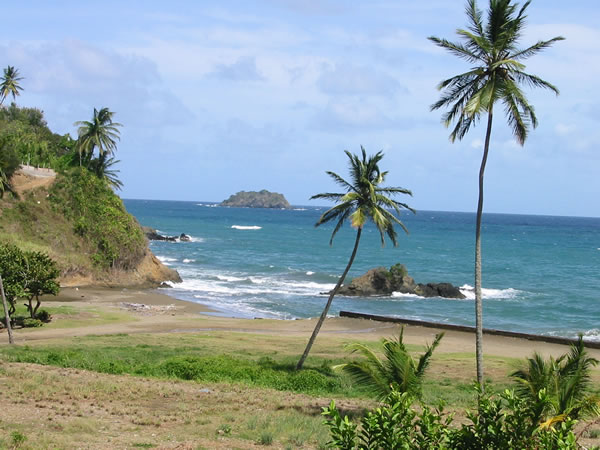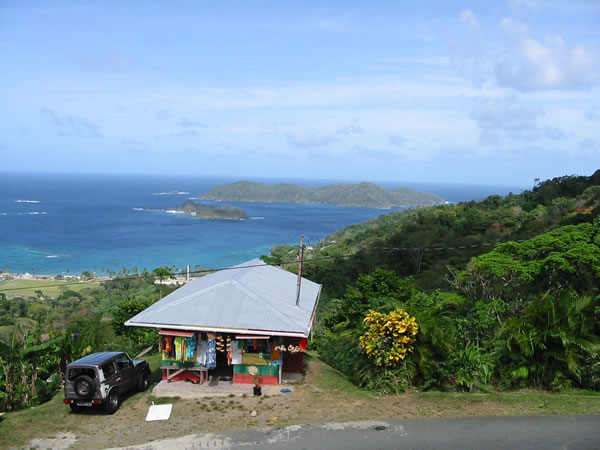 Looking down on the town of Speyside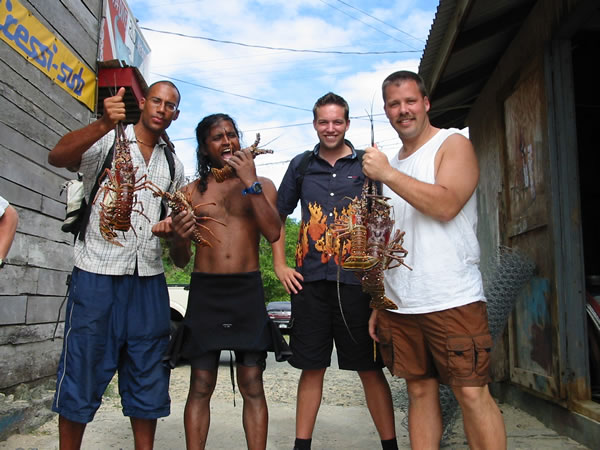 These Caribbean spiny lobsters were caught by the divemaster (2nd from left, I'm on the right). He was going to sell most of them to the local restaurants, but he kept one and immediately boiled it. I've never had fresher lobster in my life! (And for you marine conservationists, sorry, I'm also a fisherman.)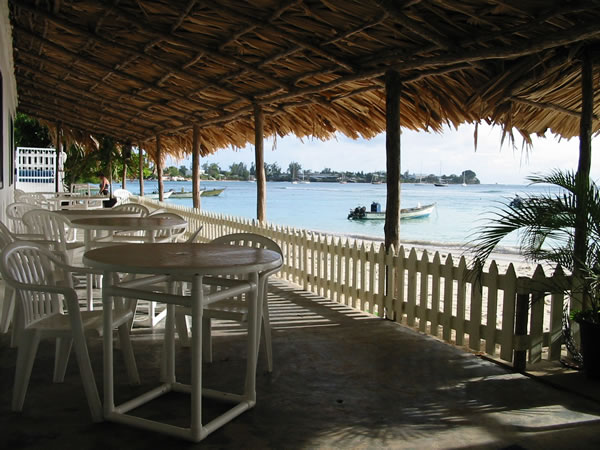 There were very few tourists on the island. Perfect! This was a restaurant near the dive shop during the lunch rush. I was the only customer!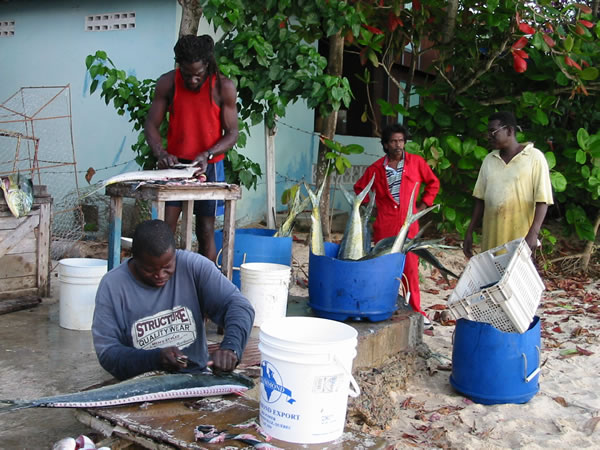 Some local fisherman cleaning their catch.
Travel Home | Copenhagen | Curacao | Germany | Maui | Singapore | Trinidad
Curcao Diving | Thailand Diving
---
Home | Contest Scores | DX Stats | Station Description | Antennas
Fishing | Flying | Ham Radio | Harley | Mustang | Scuba | Travel