I spent a few hours seeing some of the highlights of Berlin in September 2004. Certainly not enough time, but it was still a pleasure.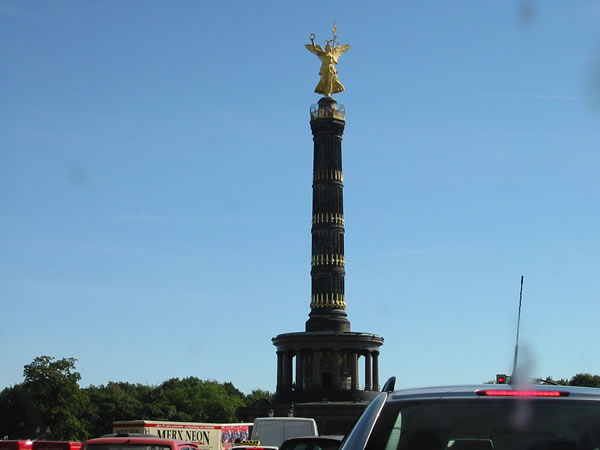 The Victory Column (Siegessäule) built in 1865-73. The bronze sculpture of Victoria is refered to as "Golden Else" by Berliners.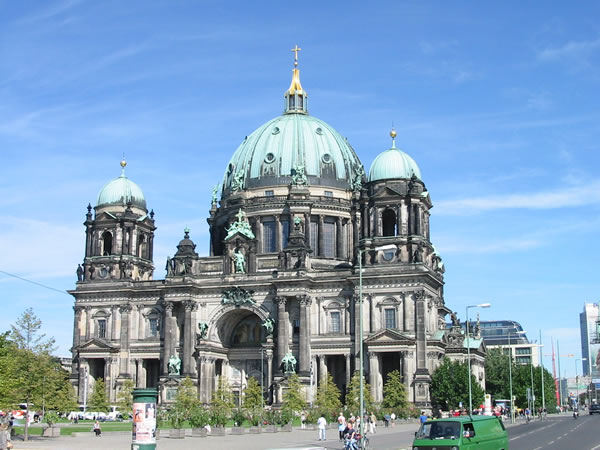 The Berliner Dom (Berlin Cathedral), built between 1895 and 1905. Damaged during World War II, reconstruction didn't begin until 1975 and completed in 1993.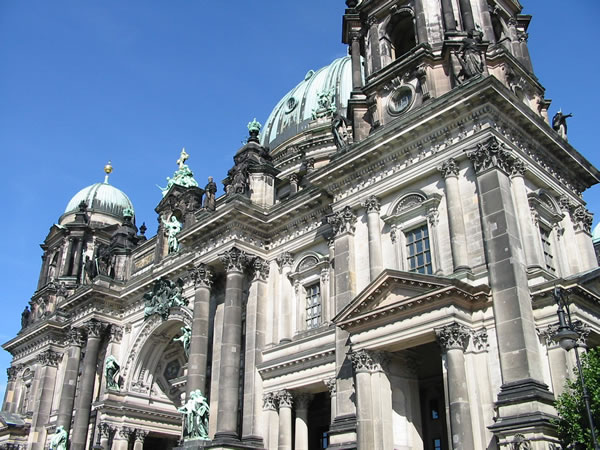 The Berliner Dom is magnificent, inside and out, with equisite details. The below ground floor has a crypt of 95 coffins and sarcophagi dating back as far as the 16th century.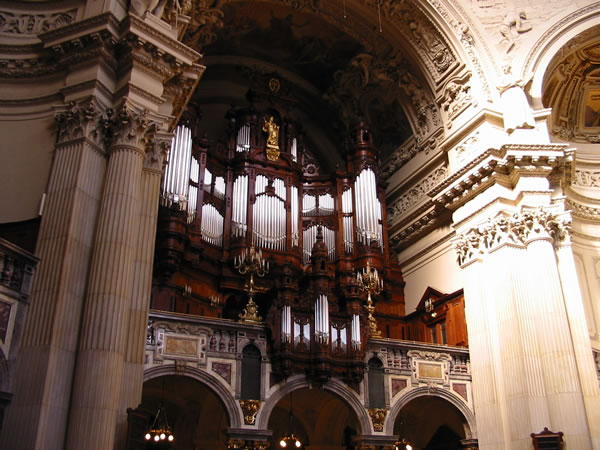 The Berliner cathedral organ, inaugurated in 1905, has over 7000 whistles.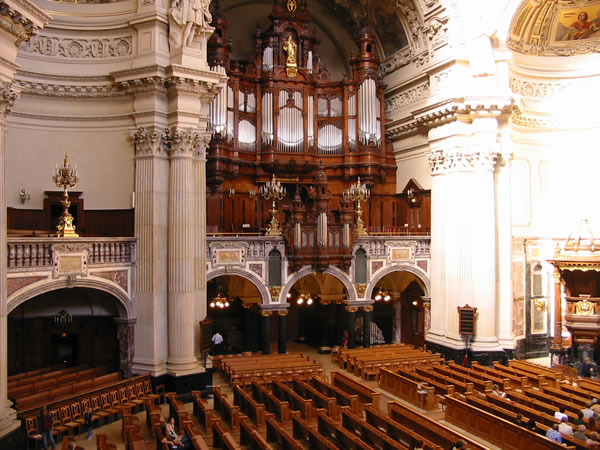 You can see the scale of the organ here.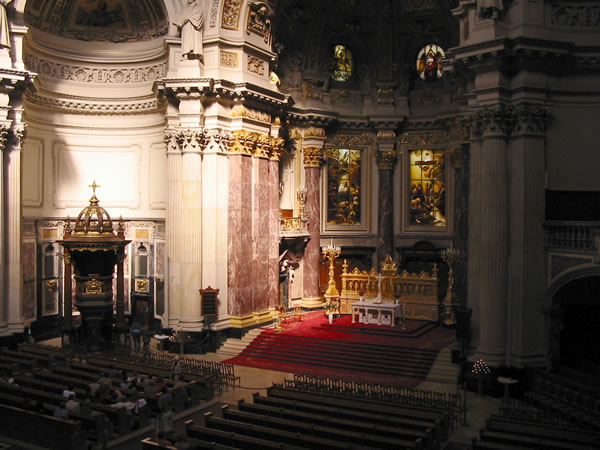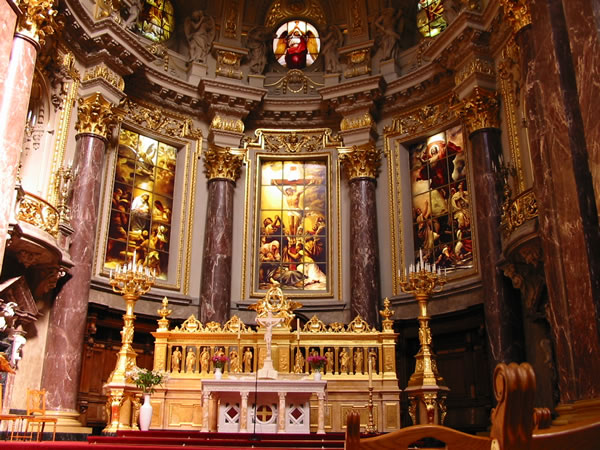 Unbelievable beauty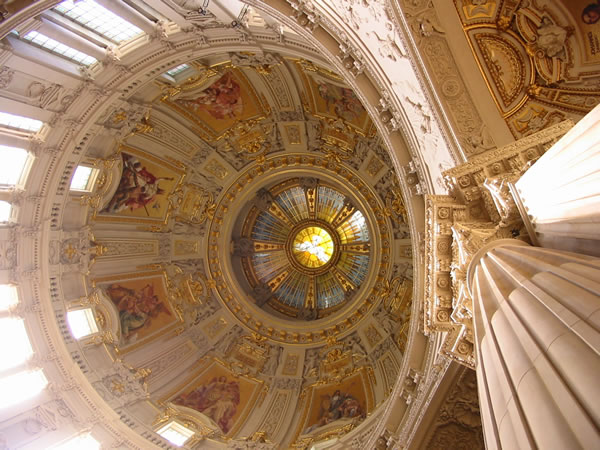 The dome of the Berliner Dom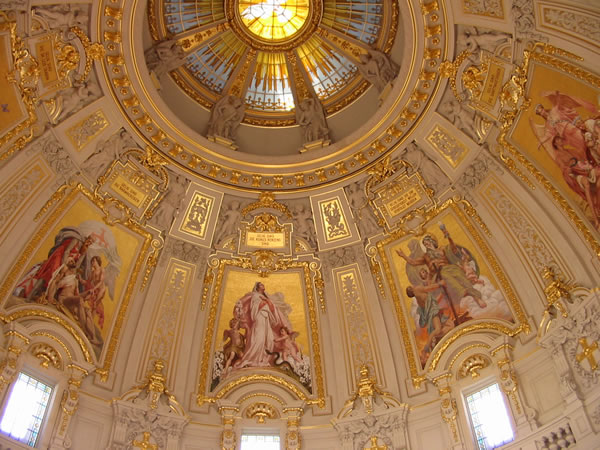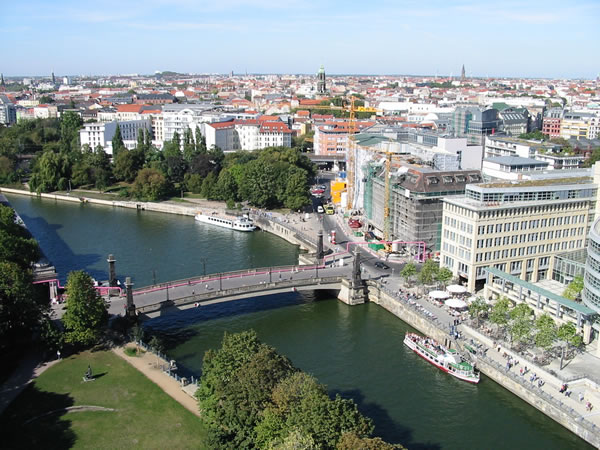 A view of Berlin from atop the Berliner Dom (Berlin Cathedral).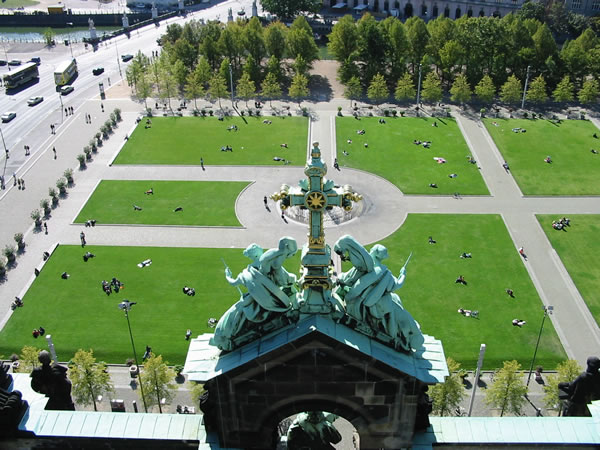 Looking down from on top of the Berliner Dom onto the lawn in front of the Altes Museum (Old Museum) which is to the right.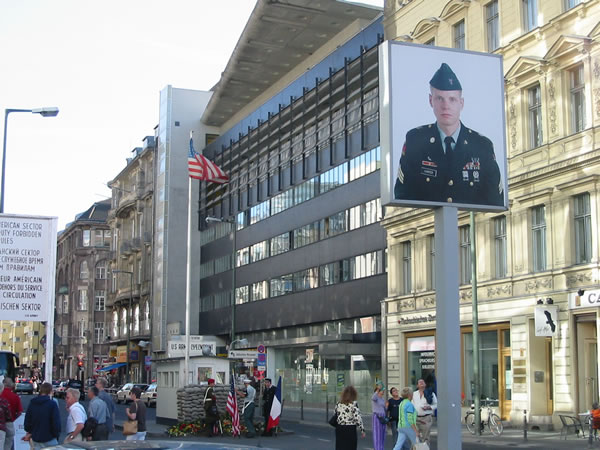 Checkpoint Charlie was a crossing point between East and West Berlin during the Cold War.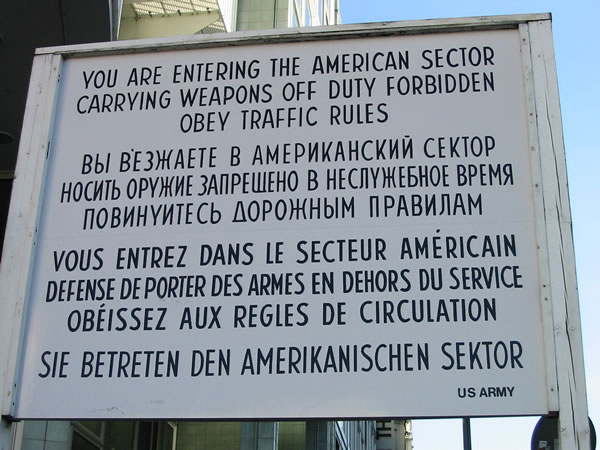 Checkpoint Charlie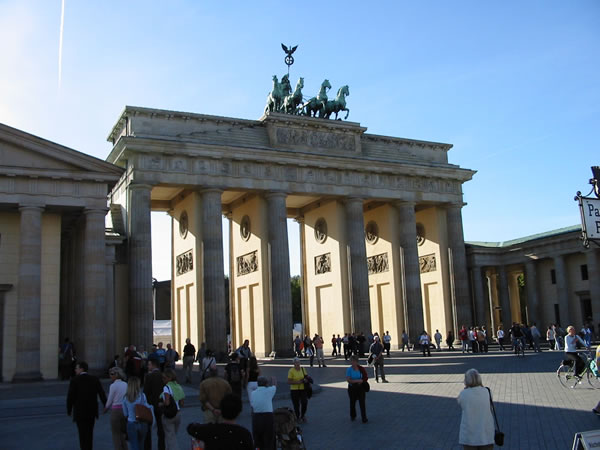 The Brandenburg Gate, which up until 1989 symbolized the division of Berlin and Germany. It is the only remaining city gate in Berlin. It was built from 1788-1791, damaged during WWII, and restored in 1956-58.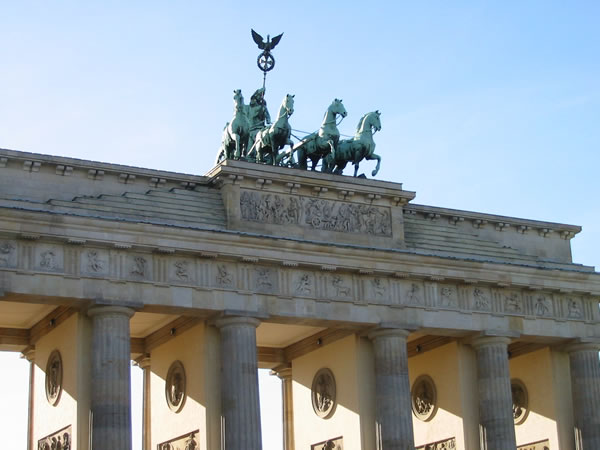 "Quadriga", the four-horsed chariot atop the Brandenburg Gate. It was looted by Napoleon in 1806, returned to Germany in 1814 and the Iron Cross added.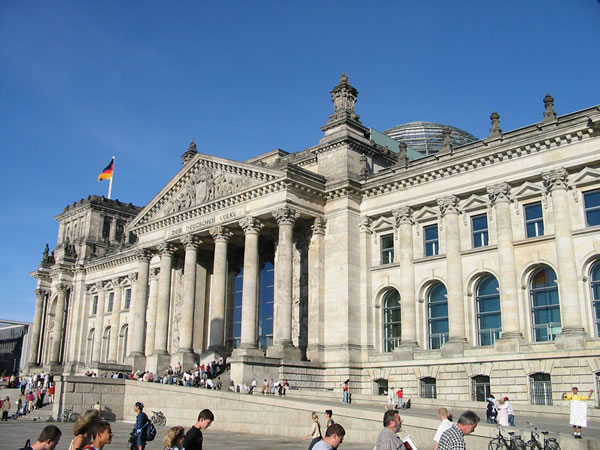 The Reichstag building, the German parliment building. Construction began in 1884.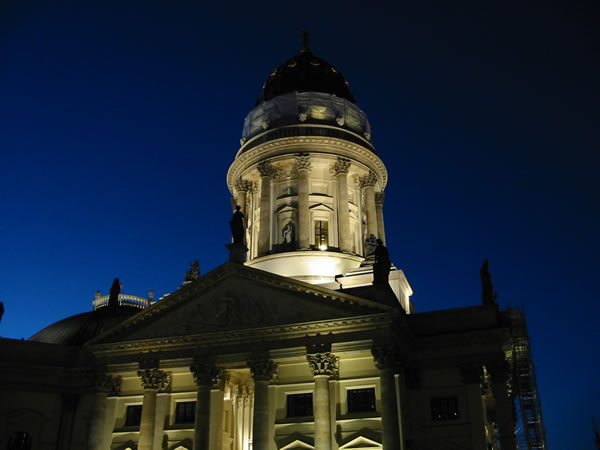 The French Cathedral (built between 1701 and 1705) in the Gendarmenmarkt (a famous square surrounded by the French and the German Cathedrals, and the Concert Hall). I stayed in the Berlin Hilton across the street.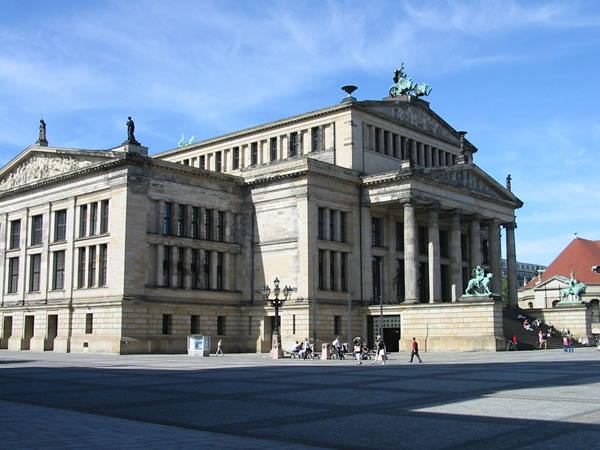 The Concert Hall (Konzerthaus) is the newest building on the Gendarmenmarkt, built in 1821. Today it is the home of the Berlin Symphony Orchestra.