| | |
| --- | --- |
| Maui, Hawaii | |
I travelled to Maui, Hawaii in March 2003. I have been to Oahu previously four times (1986, 1997, 1998, 1999), spending a total of approximately two months on the North Shore. This is the first time I have been to Hawaii for pure vacation (not involving ham radio) and myfirst time to Maui. I had a great time seeing the many great sights, the countless waterfalls on the road to Hana, snorkeling Molokini crater and local beaches, and good dining.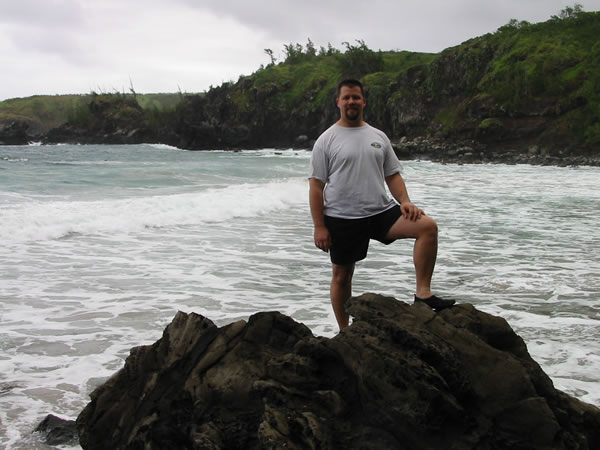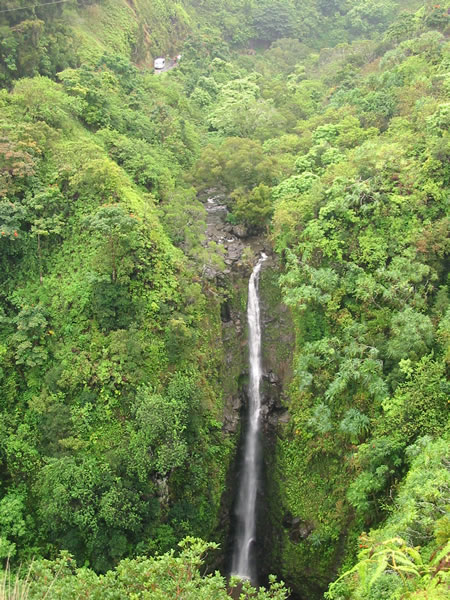 One of the many, many waterfalls on the "Road to Hana"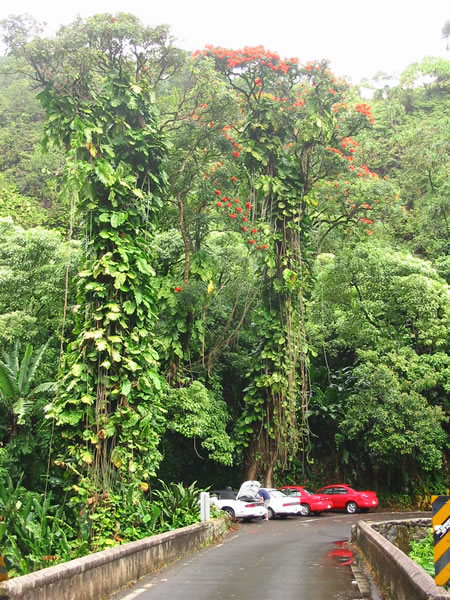 A very lush stop on the Road to Hana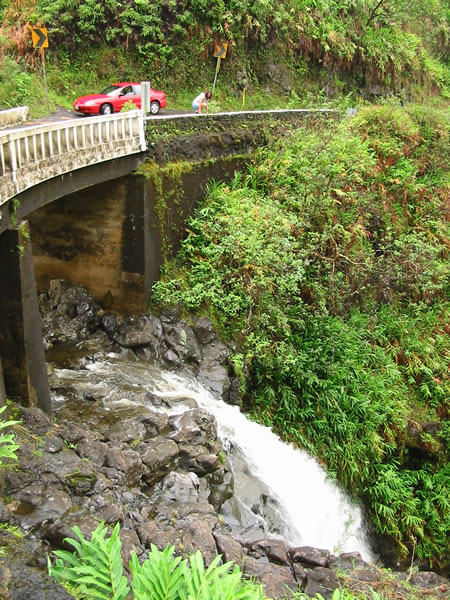 Here's someone contemplating jumping in.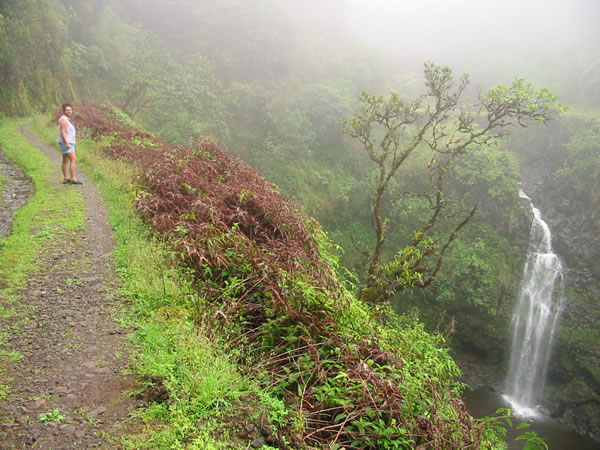 This waterfall is very secluded, about a half mile walk down a dirt road. The valley fog adding to the adventure.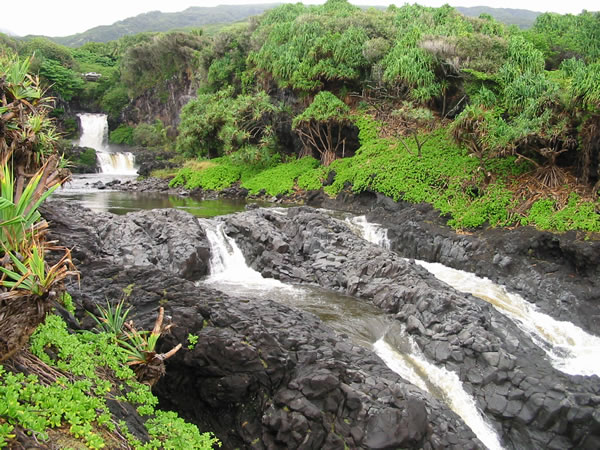 The so-called "Seven Sacred Pools" (a.k.a. O'heo Gulch), which aren't actually sacred, but named such to attract more visitors.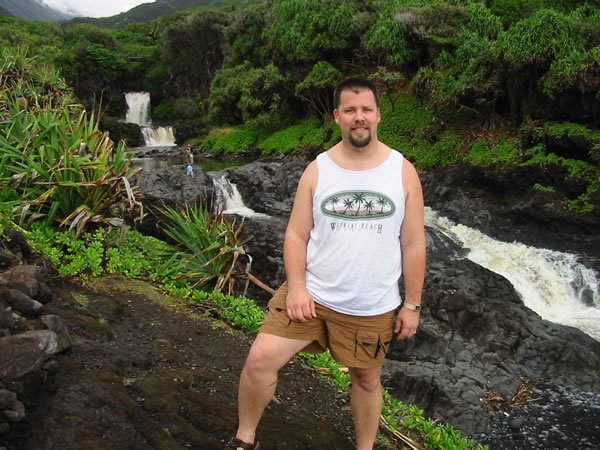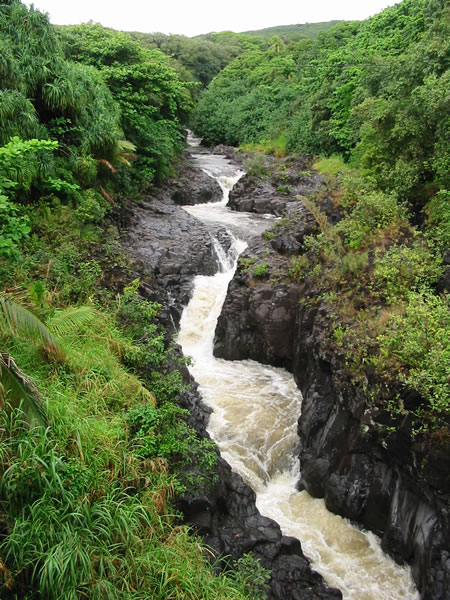 More of the pools of the Seven Sacred Pools (of which there's more than seven).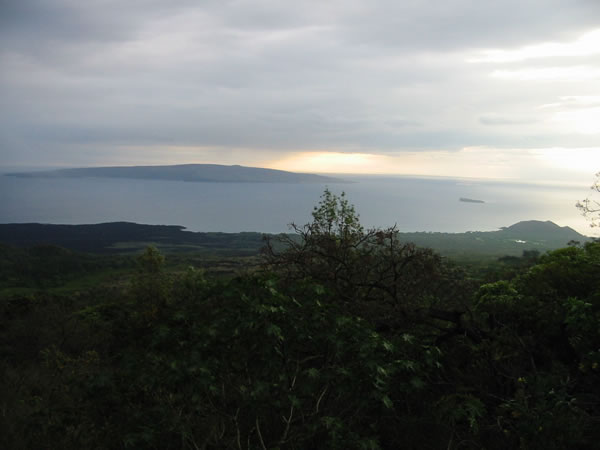 Here you can see the island of Kahoolawe on the left, with the very popular diving/snorkeling spot, Molokini Island to the right.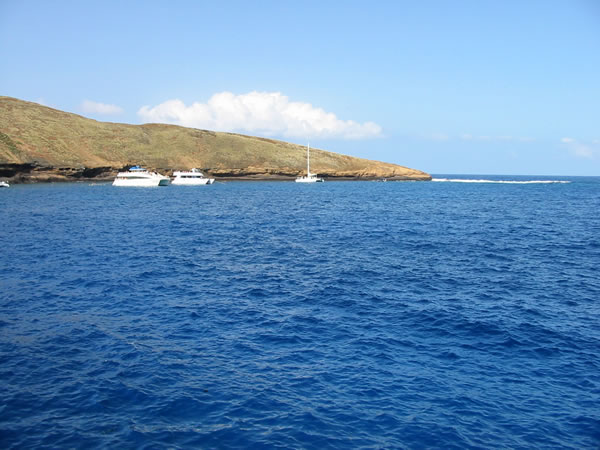 A few of the snorkel charter boats at the Molokini Island/Crater.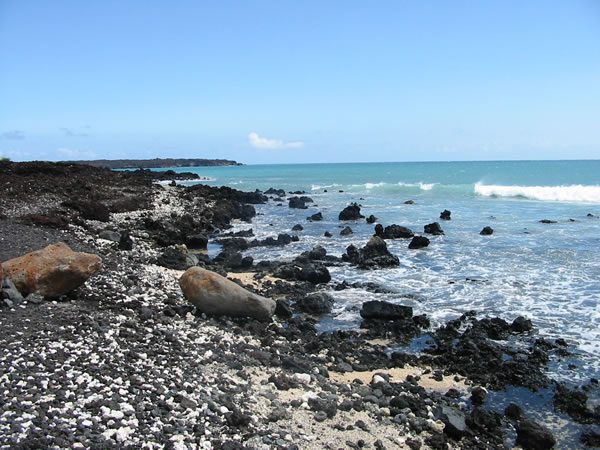 La Perouse Bay, covered with rough lava from the last eruption of Haleakala in 1790.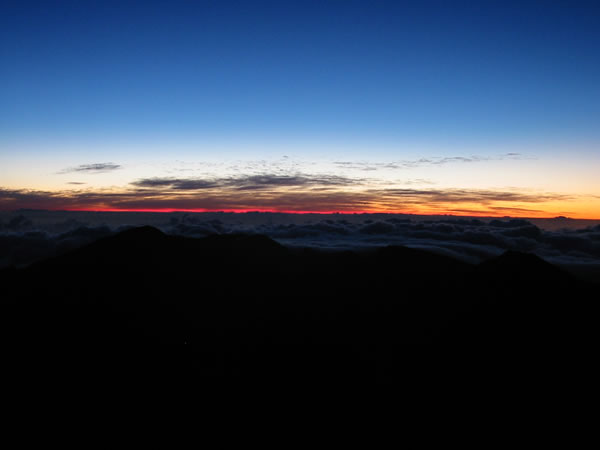 Sunrise from on top Haleakala Crater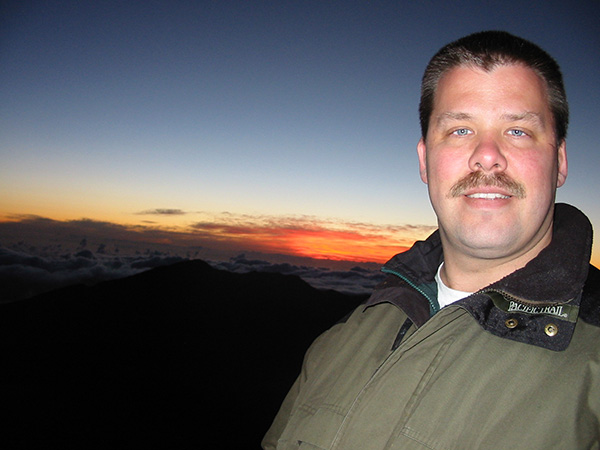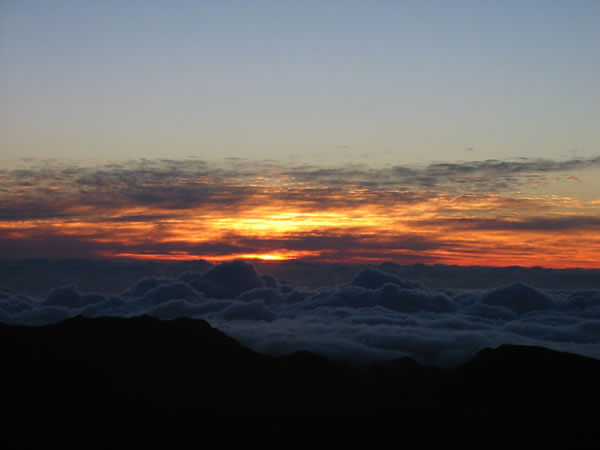 The sun rising above the clouds.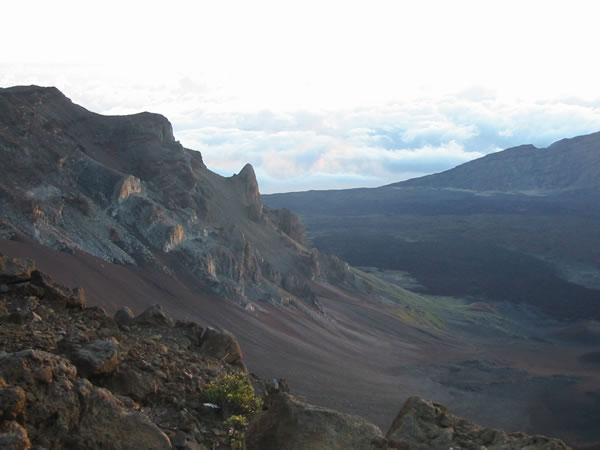 Haleakala Crater - looks like Mars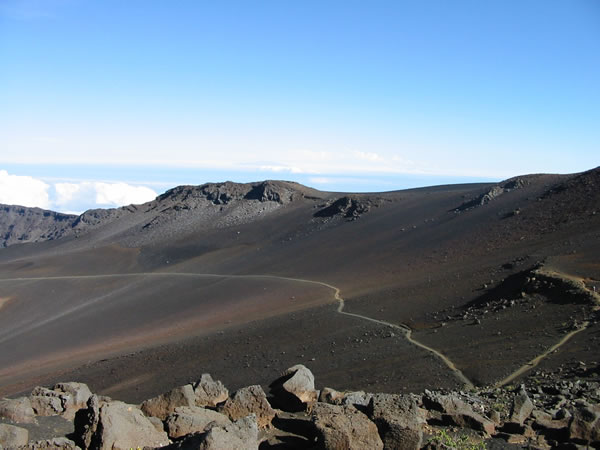 Inside the Haleaka Crater.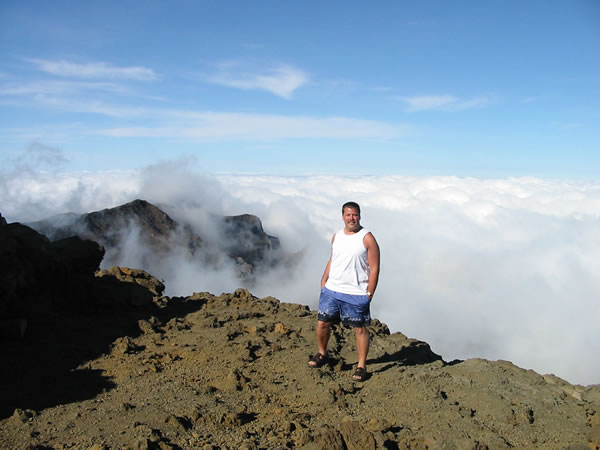 Me on top of the Haleaka Crater...on top of the world! (or the clouds, anyway)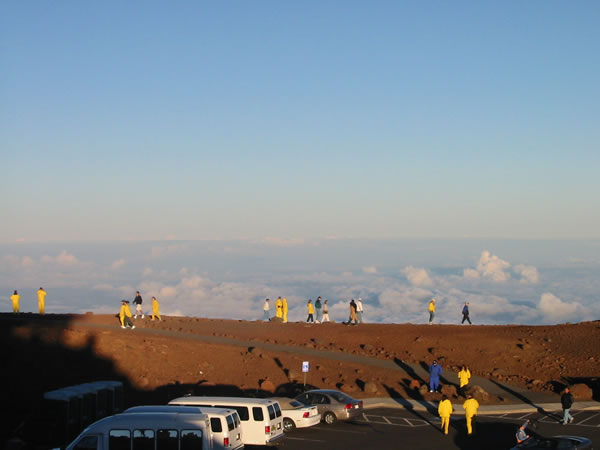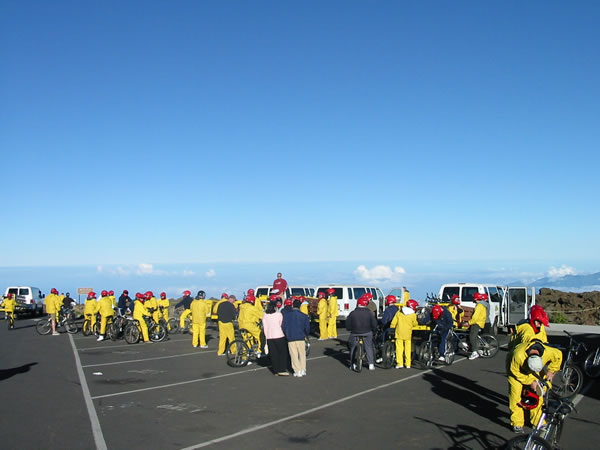 The bicyclists getting ready for the decent down Haleakala. 38 MILES of biking with only 400 YARDS of pedaling!!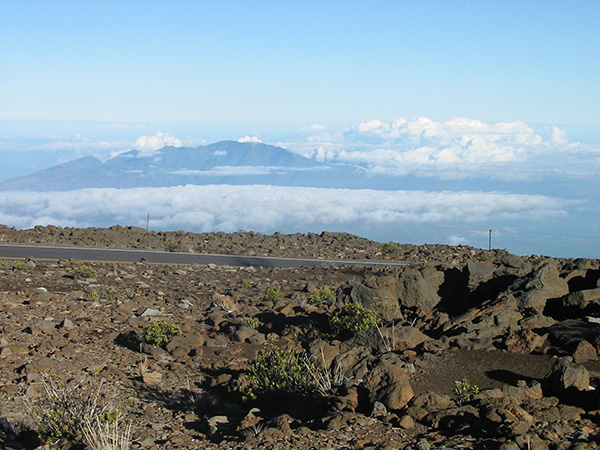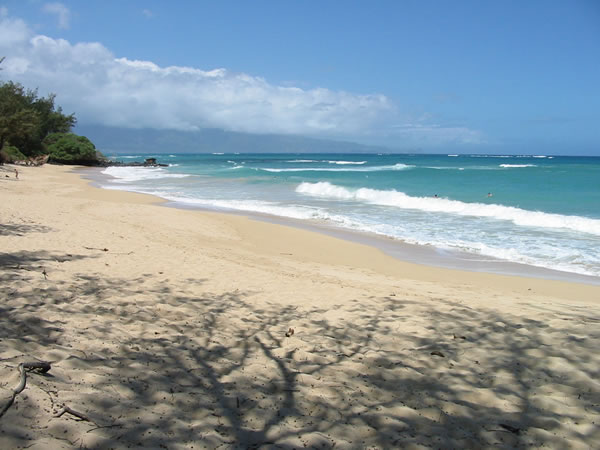 The pot of gold at the end of the rainbow, or in this case, the end of the 38 mile bicycle ride..the beach at Paia.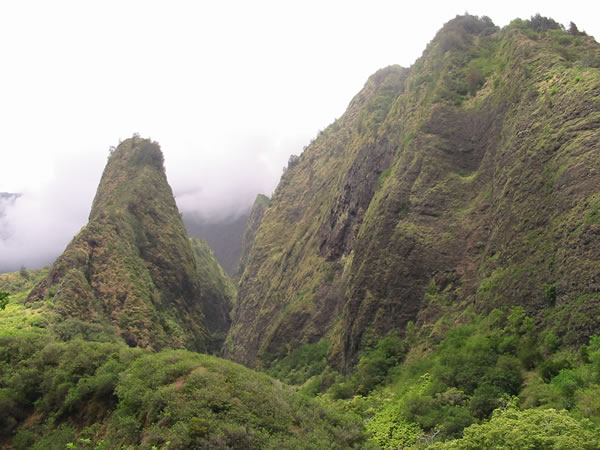 'Iao Needle at the 'Iao Valley State Park. It rises 1200' (2250' above sea level). The valley is the second wettest spot in the Hawaiian islands, sometimes receiving more than 400 inches of rain per year.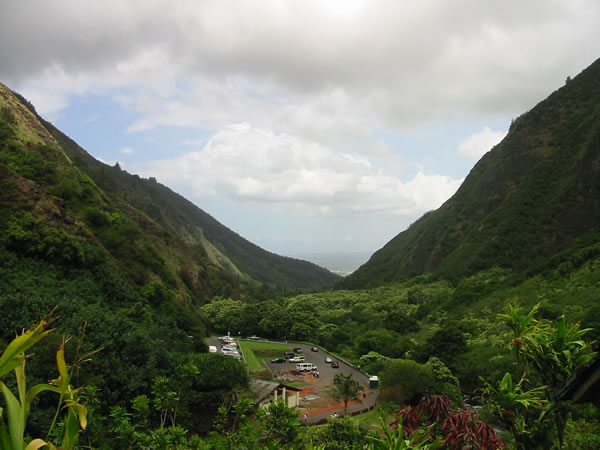 Looking the other way down the 'Iao Valley.
Travel Home | Copenhagen | Curacao | Germany | Maui | Singapore | Trinidad
Curcao Diving | Thailand Diving
---
Home | Contest Scores | DX Stats | Station Description | Antennas
Fishing | Flying | Ham Radio | Harley | Mustang | Scuba | Travel